Smita PS
Finance & Accounts
Smita PS, the founder, heads the finance and is primarily responsible for the planning, implementation, managing, and running all the finance activities at Datos Labs, which include business planning, budgeting, forecasting, and negotiations. Smita provides leadership, direction, and management to the finance and accounting team. She is excellent at managing the processes for financial forecasting and budgets and overseeing the preparation of all financial reporting. Smita has an excellent track record of long-term business and financial planning including establishing finance operational strategies by evaluating trends; establishing critical measurements; quality implementation and designing systems; accumulating resources; resolving problems; implementing change; and working to achieve finance and organization's mission by carrying out various tasks required towards fulfilling the stipulated results.
Girish G
Business Development and Future Expansions
Girish is a Co-Founder and heads the Business Development and future expansions. Girish is an innovative professional having 22 years of progressive management expertise with demonstrated skills in initiatives, creativity, and success in the domain of Business Development, Sales, Pre-sales Activities for software Development Services, Data Center products, and Services. Girish has in-depth experience in managing business operations with a focus on top-line & bottom-line performances and expertise in determining the organization's mission & strategic direction as conveyed through the organization's policies & corporate objectives. Strong organizer, motivator, team player, and a decisive leader with a successful track record in directing from original concept through implementation, Girish is an expert in handling diverse market dynamics. Highly skilled in P/L management, pricing strategies, competitor & market analysis, negotiation, staffing, management reorganization, and new product rollout.
Sudhir B
Customer Support and Delivery
Sudhir is an experienced professional who has grown from scratch. Over 27 years' experience in the industry, Sudhir provides excellent customer support services and promotes his idea throughout the organization. His goal is to keep the department running efficiently and profitably and increase customer satisfaction, loyalty, and retention while meeting their expectations. He makes all executive decisions concerning the technological interests of the company. Sudhir is responsible for outlining the company's technological vision, implementing technology strategies, and ensuring that the technological resources are aligned with the company's business needs. He develops technical aspects of the company's strategy to ensure alignment with its business goals. Being at the helm of service delivery teams, he ensures the teams' processes and tasks are carried out efficiently. He is excellent at identifying customer needs and overseeing service delivery within the business context.
Seema RG
New Products and Services
Seema, the founder, heads the product development and plays an important role in product development and implementation. She takes a very active role in developing a product, determining specifications, and bringing the product into production, whether it's a physical product or a digital solution (such as Application Portal, Web application, or Data Centre Service or Product). Before a product can enter the market, Seema identifies opportunities or areas where organizations may want or need a product that does not yet exist. As a successful founder of Datos Labs, she identifies what is working and which needs have not been addressed and accordingly determines market opportunities to establish and grow a successful product.
Seema is an excellent Team Player with a vision to excel for achieving the NEXT MILE.
Ramesh KW
Legal Affairs and Compliances
Ramesh KW plays a leading role in business operations by providing leadership to the legal department. As an Advisor, he is providing proactive and in-depth business-focused advice to the organization as well as implementing initiatives and processes to set standards and also reinforce a culture of integrity, quality, ethical behavior, and responsibility across the business operations. Ramesh is tasked with analyzing and identifying the legal risks and implications of all the business transactions. Being an advisor, he keeps all the departments of the business informed of developments in laws and regulations that potentially affect the business activities.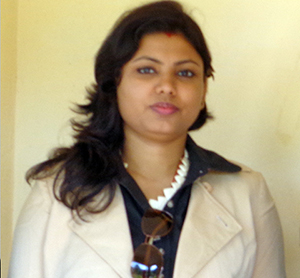 Amrita S
Human Resources and Administration
Amrita is responsible for providing overall leadership to HR and Administration functions, developments, planning, and implementation. She is the heartbeat for the organization. She develops creative practices and programs that identify, source, assess, and hire the best talent pool to meet the changing and evolving business needs. Amrita leads towards a vision for exceptional talent pool practices at all levels of the organization to meet current and future staffing needs. She is driving employee engagement in working with executive leadership to develop effective internal communications strategies, processes, tools, and training to promote morale and productivity. Amrita is excellent in executing talent management programs, including performance management, training, total rewards, global benefits, surveys, and compensation. She is excellent at building metrics of management to allow for better management of teams. She is an excellent coach and an advisor on a wide range of core human resource functions, including organizational design, HR policies, and best practices.